A New Sense of

Productivity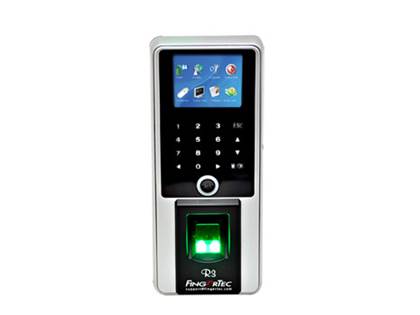 Time Attendance systems are imperative for all businesses, whether you operate an office of 100 or own a SMB of 25 users. The system is one of the best ways to ensure productivity of your staff in your business. But why should you choose to have a Time Attendance System installed? Aren't they expensive and complicated to operate? Here are some things you should know about this Systems, which should hopefully clear your doubts and convince you to get one installed in your business today.
What is

Time Attendance System?
Time and Attendance is an area of workforce management that collects data of when employees start and stop their work days, and the department where their work takes place. This is done through a system that collects the data automatically through the use of many different types of time and attendance equipment's. Time and Attendance allows management to know who is present or absent for their shifts, and is necessary for collecting information for payroll.
Types of

Time Attendance Solutions
RFID Identification: RFID uses an electronic chip. It refers to small electronic devices that consist of a small chip and an antenna. The chip typically is capable of carrying 2000 bytes of data or less.
Fingerprint Identification: It is probably the most common type of biometric time and attendance device, simply because they are easy to use and are generally quite accurate (reputed 99% accuracy).
Hand Punch Identification: They record and store the 3D shape of an employee's hand in order to compare and verify the individual. These biometric devices are generally more expensive than a fingerprint scanner, however they can be more accurate as they analyze more than just the fingerprint
Retina Identification: It uses a technology that captures an image of eye patterns in order to compare them to previously recorded images. These systems are also quite accurate for time and attendance, however they can be harder to find, as fingerprint scanners are usually more common.
Face Detection: Face recognition has distinct advantages because of its non-contact process. Face images can be captured from a distance without touching the person being identified, and the identification does not require interacting with the person.
Reasons why Time Attendance Solution

is important to your Business?
Automated time and attendance systems reduce the risk for error that is more prominent in manual systems and businesses that do not use a time and attendance system.
Management can monitor employee clock-in and clock-out times, break times, shift changes and more. This means that it will be harder for employees to commit acts of time theft such as overextending break times, time card fraud and buddy punching.
You can choose everything from swipe card systems to biometric devices. So depending on your company's budget, the number of employees you manage and the size of your physical workplace, you are guaranteed to find a time and attendance system that works for your business.
It enables an employer to have full control of all employees working hours. It helps control labor costs by reducing over-payments, which are often caused by transcription error, interpretation error and intentional error.
A time and attendance system protects a company from payroll fraud and provides both employer and employees with confidence in the accuracy of their wage payments all while improving productivity.