Increase employee productivity and prevent IP theft. Detect insider threat, investigate employees. Trust, but verify – take back control.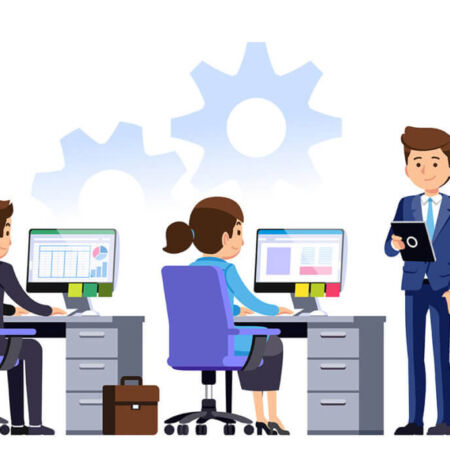 Monitor Employee Computers on your Company Network
Problems at the office? Employees shopping on online or wasting time on social media? Doing everything but working? Or worse, stealing company intellectual property? You're putting a stop to it, right now.
Remotely monitor employee computers on your network in real time in stealth mode.
Show them the reports and then take back control! Attendance, screenshots, visited websites, used applications, keystrokes, email, files, idle time.
Alerts for admins based on user actions. Get notified when they break company's policy.
New! Get email reports about user productivity, login/logoff and idle time.
Your Choice for Monitoring Users on: Workstations, Laptops, Desktop Computers in a private network.
What is Employee Monitoring Software?
Employee monitoring software is a program that is designed to monitor and track user behaviors on the computer it is installed on.
Common features of this software include recording the apps, programs, and websites that the user has visited during the recorded time, as well as keystroke logging and user behavior analytics (UBA). By using this software, an employer or organizational overseer can verify that the users were working during work hours and also protect against those insider threats that aim to steal from or harm the business.
Generally, a productivity tracker like employee monitoring software will track the user behaviors when an employee is on company time and time is being recorded. In most cases, employee productivity tracking software will largely depend on the employee to manually log work time. In this scenario, the employee would know about the software and would need to manually start and stop the timer when they are working on a specific project or task.
However, this is not always the case. Other times, this software can record anything that happens on the computer when it is turned on.
Because employee productivity tracking software can be paired with insider threat detection and cybersecurity features, you can have it set up to continually track computer activities to protect your company against insider threats and other security issues. In this instance, the employee monitoring software would be running secretly in the background. The main use case for this would be identifying insider threats.
What Computer Activities Will Employee Monitoring Software Track?
Naturally, there are concerns around the types of activities that employee monitoring software can track.
While this employee monitoring tool can come with a range of features, employee monitoring software most commonly tracks working time, the time spent on projects or tasks, the apps and websites that an employee visit while on the clock, typical user activity (like user behavior analytics), time wasted, and it also alerts admin to atypical employee activity.
Other features include the ability to take screenshots of an employee's computer so that the admin can see exactly what is happening at given intervals. It can also log keystrokes, or all the strikes on a computer, and monitor the bandwidth over a network connection to track uploads and downloads.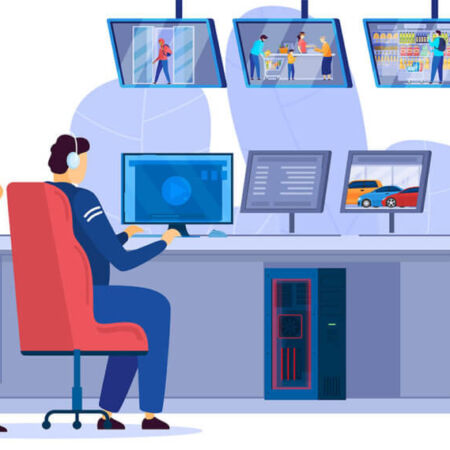 Computer Monitoring Software That Works Hard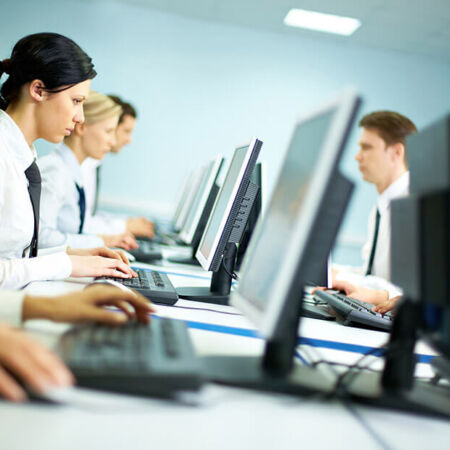 Tired of the old 'flinch-and-click' as you walk by your employee's desktop?
Need proof that Mr. XYZ is the disgruntled culprit sending those emails that could spark a lawsuit?
Is Social Media Channels your team's biggest impediment to getting actual work done?
Finally, know for sure whether the people on your computer network are working hard or hardly working, one keystroke at a time. Our computer monitoring software lets you:
View activity of multiple users on one screen in real time;
Track visited websites and used applications;
Record their email and other communications;
Create reports you can use to improve security and productivity;
Get an instant notification when users break the company's computer use policy;
Perform investigations of security incidents, investigate trouble high-risk employees;
Monitor vendor access to your company's equipment;
Perform compliance auditing for HIPAA and PCI;
Detect and prevent insider threat. Prevent intellectual property theft and data leaks by insiders.
The people on your network may not like computer monitoring software – but that's why you need it.
Why choose Us?
Trusted by 10,000+ organizations in 150+ countries
We serve customers in a variety of industries: financial, IT services & MSP, manufacturing & industrial, wholesale & retail, insurance, healthcare, education, government and law enforcement, and others
Monitoring hundreds of thousands of users
Our Solution is a leader in computer monitoring solutions for over 18 years
Computer employee monitoring tools enable you to:
Increase productivity: Our software can improve productivity by reducing non-work-related computer use, such as social media, videos, games, and more. Additionally, installing PC monitoring software on employees' work computers enables you to gather data on when your workers are most active. Using this data, you can figure out at what times of the day they are most productive and adjust their schedules accordingly.
Protect against insider threats: User monitoring software helps you reduce the risk of data breaches and the theft of your intellectual property by identifying careless, disgruntled, or malicious insiders. You can set rules to prevent employees from engaging in risky behaviors, such as emailing sensitive company information.
Generate reports: The software automatically generates reports on actions such as website visits, email use, and even Internet viewing. The keystroke logging feature (optional) records keystrokes in work applications, websites, and chat conversations – in real-time.
Protect against legal lawsuits, reduces liability risks: In many cases, your employees can sue you for a hostile work environment. You need to monitor your workers to ensure they're not exposing their colleagues or people outside the company to inappropriate or offensive materials or otherwise harassing them.
Keep records of electronic communications: Some organizations may have to record their employees' activities and retain those records to meet certain regulatory compliance requirements. These records can be used in internal investigations, if necessary.
Features of User Monitoring Solution Include:
Live view of remote desktops: Easily view any user's desktop in real time. A dashboard provides a live, at-a-glance view of remote screens:
Alerts triggered by user action: Receive an alert as soon as a user visits certain websites, opens an application that is not allowed at work, or breaks other rules set by the company. That means you can spend less time monitoring users and take action at the right time when it matters. Get alerts by email and view policy violations in the web console.
Employee Internet monitoring: View your employees' web surfing histories. The software records all the URLs visited in any browser, even when a user is browsing in Incognito/InPrivate mode, or clears their Internet history. Our software generates a Top Websites report by total time spent on each website for every user in your network.
Monitors program usage in real time: You'll see what applications your users are running and for how long. Our software generates a Top Programs report showing the applications users spend the most time on. The software records local and remote sessions, such as RDP, TeamViewer, LogMeIn, etc., on your company's computers. Capture screenshots of every user action.
Web console for admins and supervisors: View the activity reports for all computers and users in a convenient web console (installed on-premise) using a web browser. Search reports and filter by dates, computer, user, or group. Export computer usage reports to HTML or PDF, print them or export to Excel for advanced analysis and reporting.
Track user attendance: View all user sessions on their computers or terminal servers with the following information displayed for each session: log in, log off time and date; computer and user name; session duration; top five used programs; top five visited websites; the total number of typed keystrokes; remove client name and IP address for RDP sessions; and the complete timeline of screenshots.
Supports multiple users and departments: Multiple managers can track users in their departments. Create accounts for supervisors in the web console and assign access to users or groups. In addition, monitor console desktop app can be installed on a manager's computer for real-time monitoring. An employee's computer can be monitored by more than one supervisor at the same time from their workstations in real time. Support of Workgroup or Active Directory, and deployment via AD Group Policy.
Track typed keystrokes in real time (optional): View keystrokes typed by users in real time on your screen, e.g., emails, chat or social media messages, and text typed in all apps and websites. Our paid keylogger application supports all international characters.

Get the Employee Monitoring Software that Works
Monitor every PC on your Local Area Network. Whether you're monitoring company workstations or university campus network users, catch them in the act. Show them the proof. Take action. Our computer activity monitor solution lets you:
Remotely Monitor Without Them Knowing. View their computers in real time – from your own PC. CMS Monitor works invisibly, without slowing down their PCs.
Track websites visited. Tom from accounting was on Facebook for 3 hours a day, every day this week? Let him explain that to HR.
Record their e-mails. End workplace harassment, IP theft and more.
Record keystrokes in work apps, emails, websites and IM chats in real time. See what's happening as it's happening.
View multiple computers at the same time in your network. See disasters coming and prevent them from happening.
Generate reports and schedule screen captures. Then show the bad guys the evidence. Even better, show everyone.
Protect against insider threats. Your employees could be putting your company at risk.
Why Successful Companies Use Employee Monitoring Software
When used alongside on-site security, productivity plans, and IT security, employee monitoring software can support both cybersecurity goals and productivity goals. Employee monitoring software can:
Help reduce the security risks associated with outside hackers
Monitor internet usage and alert admin to an intrusion
Monitor user behaviors and alert admin to insider threats
Report on wasted time, such as the amount of time employees spend on social media
Monitor remote working employees
Create additional security barriers to protect sensitive data during a data breach
Alert admin to malware
Identify phishing attempts
Support recovery after a cyber attack
Employ user behavior analytics to better protect against insider threats or identify ongoing attacks
Secret monitoring with remote access installation and configuration
A program that can be secretly installed on any connected computer, or computer that the business has admin access to, employee monitoring software can monitor the computer functions on that device.
Employee productivity software is more than simple time tracking software. Use it to monitor security threats and improve employee productivity.
8 Benefits of Employee Monitoring Software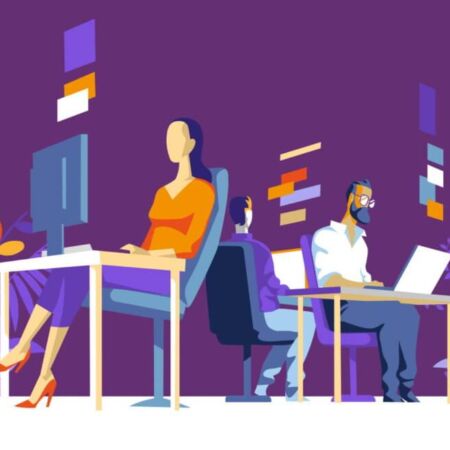 Not sure that you need employee monitoring software? Here are eight benefits to using this software for your organization or business.
1. Remote Team Monitoring
With remote teams on the rise, businesses need to capitalize on remote team tracking in order to a) ensure that the remote team is actually working and b) keep their sensitive assets protected.
Tracking a remote team is difficult even in the best of times. With remote workers living in different time zones, and your team being restricted to digital project management apps, it can be tricky to navigate a remote team.
Additionally, without any supervision, your remote team may be doing whatever they please during the workday and not contributing to your businesses' goals. A remote monitoring tool can keep your remote team oriented and on task. It'll also help the team stay organized, motivated, and better able to manage their time.
2. Improved Employee Engagement
Employees are not always motivated to work. Whether there are distractions at work, from their colleagues, and or if they work in a remote environment and can't stay focused, they might not want to check-in at their computer to work. Not only does this drive employee productivity down, but it also shows signs of poor employee engagement.
An employee monitoring software can keep your team accountable. Your project managers can keep your team on the right track with clear analytics and productivity goals. You can also use data to clearly show what's going on. When things like productivity and project scope make sense, then your employees are overall happier and willing to work for your company.
3. Monitor Employee Activity During Work Hours
You will never truly know if your employees are working hard during work hours. Without an employee monitoring software, your employees could be lying to you! They could be watching Netflix instead of securing accounts.
Employee monitoring software will track computer activity for you so you no longer have to rely on your employees to tell the truth. See the apps and websites that they are visiting most often. If you have a keystroke logging feature, then you can see the types of messages they are sending to see if they are slacking off and sharing personal anecdotes or if they are focusing on work.
4. Track Time
The amount of wasted time in a day can really add up. From bathroom breaks to visiting colleagues, it turns out that employees do not actually work the full eight hours days and instead slack off.
A clear time tracking tool, which requires employees to manually input the projects and tasks that they are working on, will not only show employees how they are delegating their time but also clearly report back to employers and managers what is going on during the day-to-day.
5. Mobile Tracking and Convenient Functionality
If you work with a team that is mobile or regularly on the move, then time or project tracking might seem unrealistic. However, some employee monitoring software might come with a mobile app so that employees can stay on top of their projects while on the go.
Track time from wherever. The time tracking app also allows for GPS tracking so that the admin or employers can verify their employees' location while they are on the clock.
Some software comes with additional conveniences like the ability to turn off mobile tracking, an integrated Chrome or web browser extension, and other customizable features.
6. Garner a Productivity Metric
By and far, one of the biggest benefits of monitoring software is the ability to procure legitimate metrics around employee productivity. As a project manager or employer, it can be difficult to speak with an employee and try to rectify poor productivity when you have no proof.
A productivity tracking forces the employee to track their productivity or it reflects poorly on them. Additionally, the productivity metric can be useful upon creating a productivity plan.
Why estimate for timelines that don't make sense? With clear metrics, you can clearly identify which projects are taking up too much time, whether employees are actually working while on the clock, and so much more.
7. Timesheet and Payroll Integration
Smart tracking tools can merge with payroll or create a timesheet so that payday is super easy. Instead of asking for employees to estimate their hours or report any off-hours during a normal week, you can instead refer to the employee tracking software. The employee tracking software is the gold standard, the primary way in which employees get paid. This will encourage them to keep tracking up to date, especially once they begin to realize that every minute counts!
By integrating payroll into the tracking software, employees can get paid faster and with ease. Your finance or accounting department will be able to quickly and easily pay employees, either by exporting timesheets or paying employees directly through the software.
8. Extra Safeguards Against External Threats
While monitoring software is largely touted as ideal for productivity monitoring (and it is!) it is also useful as an extra security measure. Monitoring software will be able to identify baseline behaviors and alert management to when an employee has 'gone rogue.'
Be alerted to risky behaviors like moving data in or out of a certain file or if employees are starting to slack off. If employees aren't tracking hours as usual but they are in the office and working, then something might be up.
Try Employee Monitoring in Your Business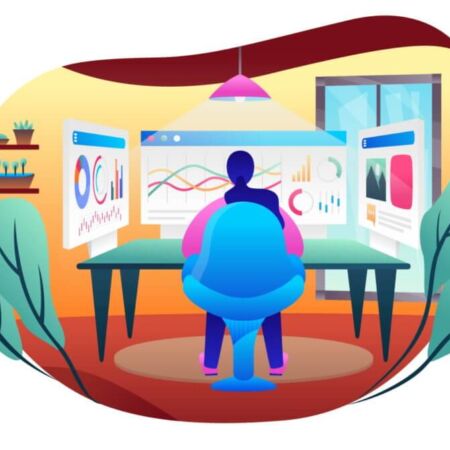 Activity monitoring tools can increase productivity, and they can also improve your company culture, improve workplace morale, and add extra protection measures to your company's sensitive data.
While you may trust your employees, there are a myriad of ways that employees, third-parties, and departing employees can wreak havoc on your business. From time theft to data breaches, you want to have as many protections in place so that your business assets are secure and you stay up and running and thriving.
Choosing a computer monitoring software can be difficult. You want one that serves your business purposes and can function in a number of ways. You might want the software for productivity only right now, but you also may want surveillance features in the future, for example. You also want a monitoring software solution that scales alongside your business.
Try a monitoring solution from HUTAIB INFOTECH SOLUTIONS.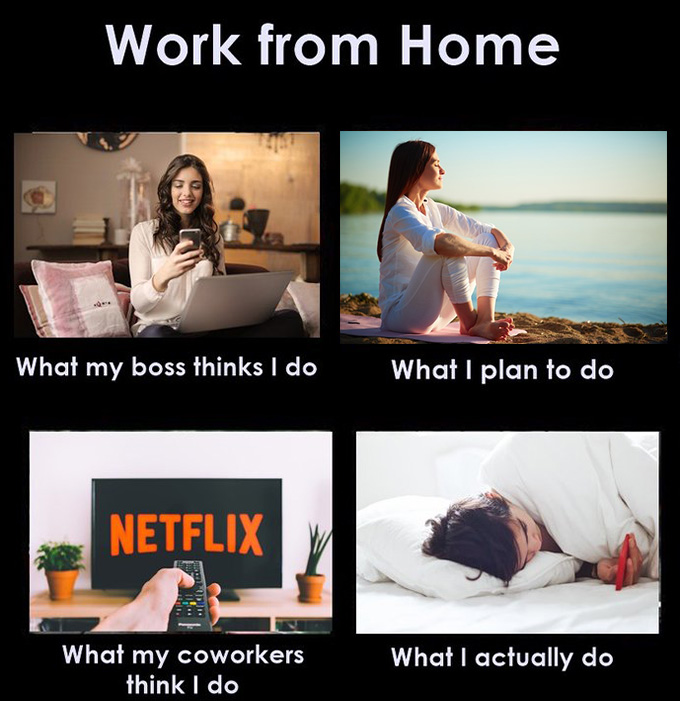 Ensuring to get complete productivity from your staff during the current circumstances remains a challenge. Thanks to employee monitoring solutions from world's leading brands, each activity on your employee computers can be recorded & analyzed. Ensure productivity with a complete control on information sharing & misuse with Enterprise Class Employee Monitoring Solutions.