Al Hosn QR Code Scanning Solution
Black Acrylic Surface
Green & Red LED Notification Lights
Hardware Specifications
Wireless and Wired Connectivity
16GB Built-In MMC Storage
1 GB RAM
2 Built-in IO for Access Control Integration
Built-in Optical 1D 2D QR Scanner (100ms Detection Rate)
Built-in Audio Module for Voice Notifications
Red and Green Color Indication Based on Al Hosn
Professional Services
Installation and Configuration
Support Assurance Services

Software Features
Web-based Panel for Configuration and Reporting
Automatic Logging to Centralized Server
Customizable Reporting Module
Live web-based Dashboard for Monitoring

Hutaib InfoTech Solutions stands with everyone for dragging on coronavirus outbreak.
QR Code Scanning Solution integrated with AL HOSN APP. Taking into consideration of government guidelines and the safety of your premises, We proudly brings a customized & high-tech Range of QR code readers & Facial recognition Solution integrated with Al HOSN App to provide you secure and healthy and safe premises.
Considering the need of the hour we believe that places like malls, community halls, airports, corporate offices, schools, Hospitals, Hotels, etc. need to be safe, easy and accessible to the right people.
We deliver a very secure, reliable, seamless and fraud-proof QR code reader & Facial Recognition solution is integrated with the AL HOSN app. These QR code readers ensure the Covid test status, vaccination status of a visitor entering your premises which are secured with our QR code reader.
Fast and accurate detection
Alarm Attention
Equipped with Web Portal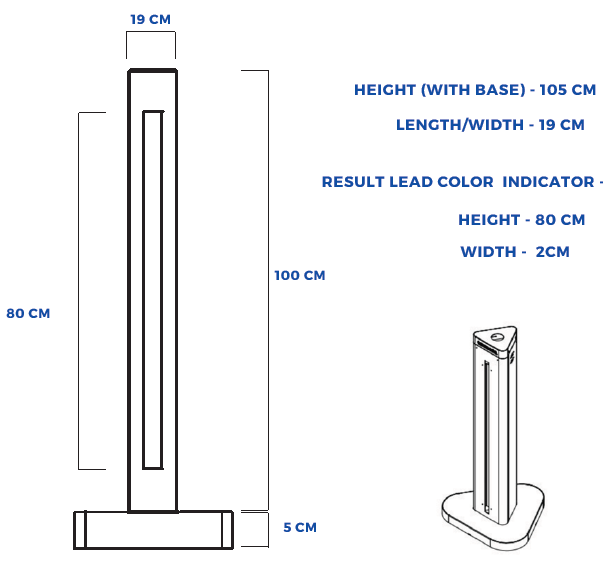 LED Color Light Indication